ACCOMMODATIONS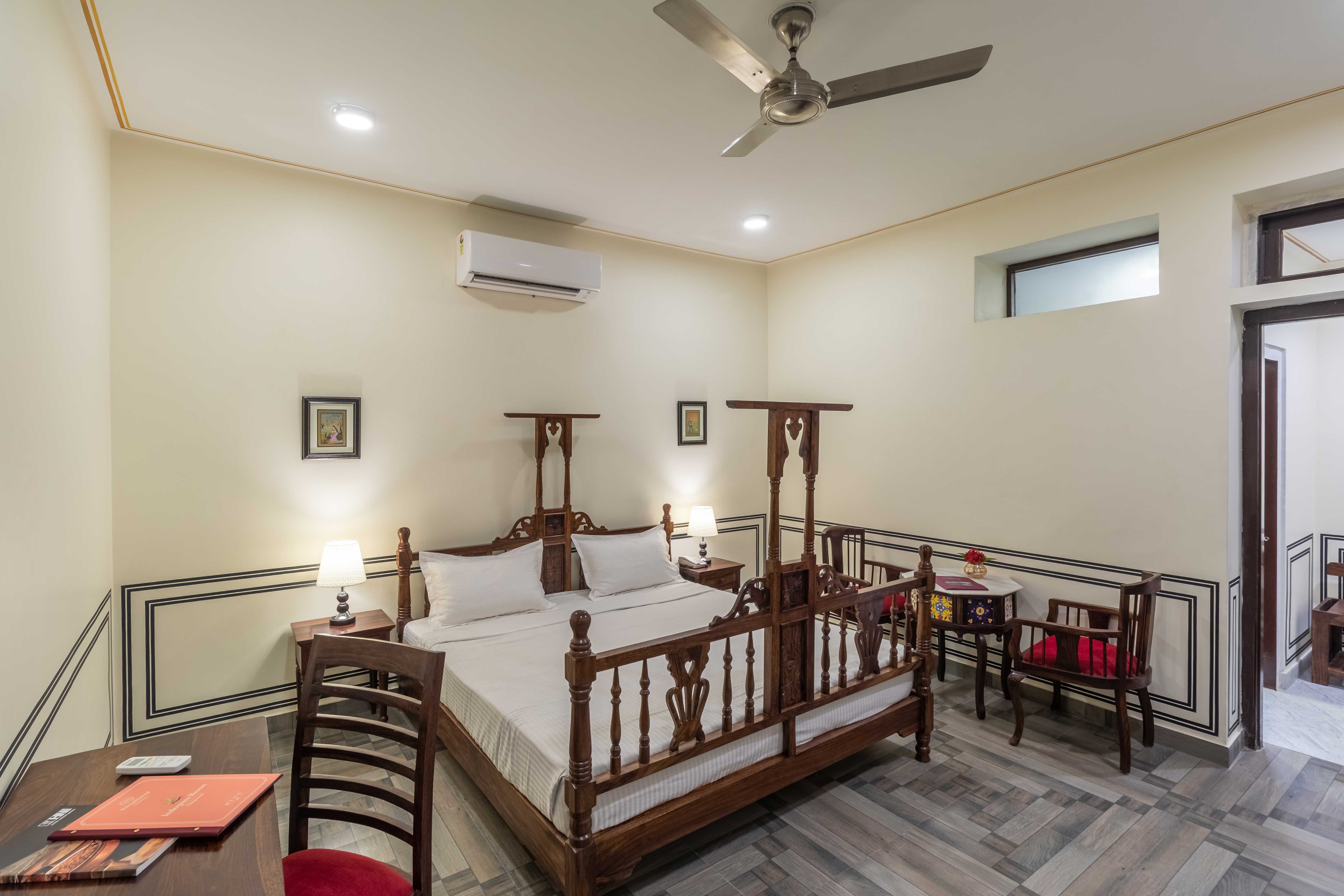 The perfectly splendid rooms are done with comfortable arrangements with traditional furniture. These rooms are spacious and synchronously designed to add the traditional vibe of the Shekhawati region. The simplistic yet sophisticated decor along with the use of natural colors in the room blends beautifully with the hotel's opulence. The area spread of these rooms is 150 sq. ft.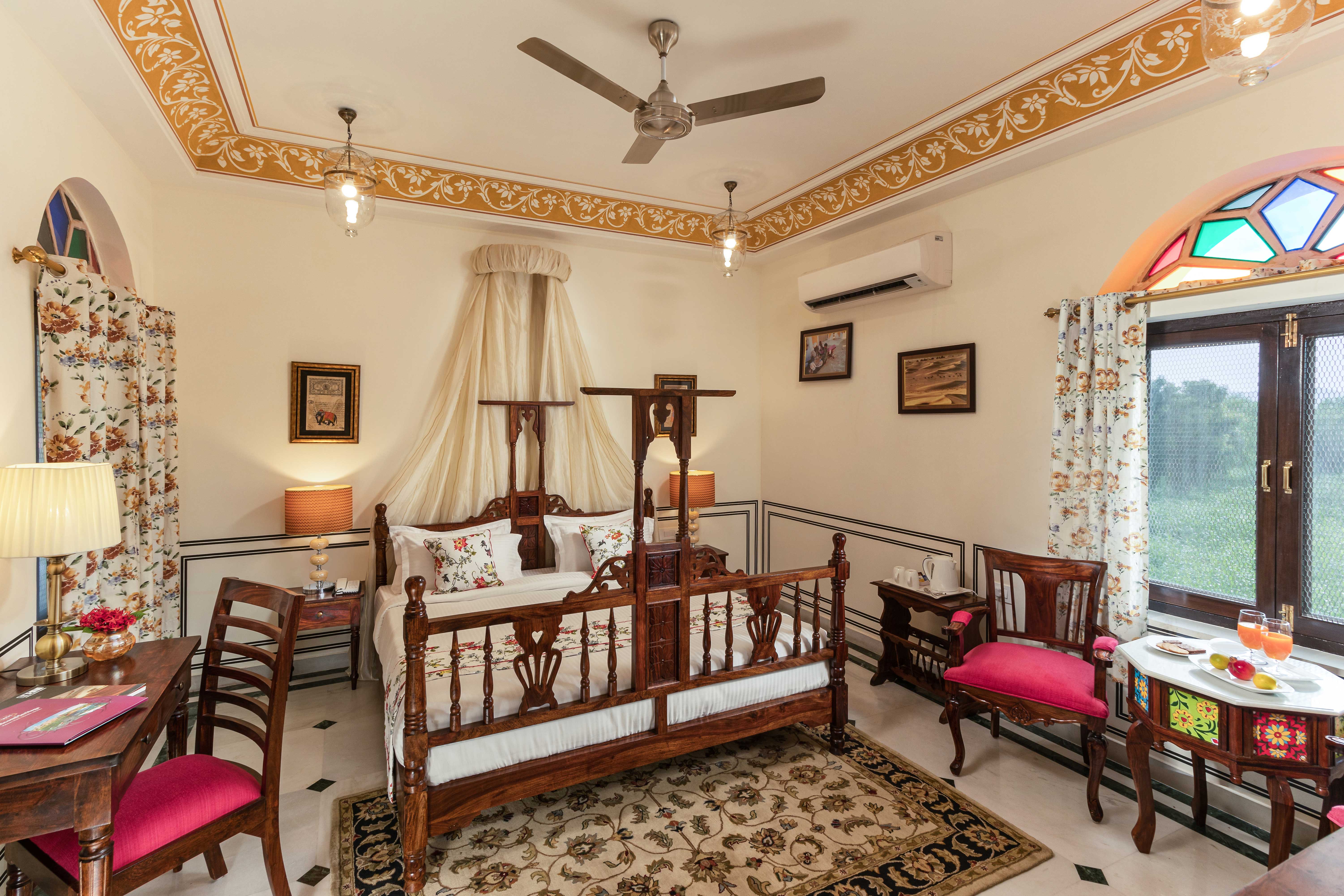 Garden facing rooms offer stunning views of the pool and hillside surrounding the resort. The beautiful wooden furniture and the coloured mirror panelling of the windows is reminiscent of traditional Rajasthani homes. Oozing charm, these rooms have king-size beds and other uniquely designed furniture to give a feel of traditional Rajasthani haveli. The area spread of these rooms is 150 sq. ft.
The Shakambhari Mata Temple: One of the ancient temples of Adi Shakti is one of closest religious spots from the resort. The deity of the temple is an incarnation of Goddess Durga and her name means "The One who nourished mankind with fruits and vegetables". This Shaktipeeth of Mother is the continual place of Goddess. It is said that Goddess appeared in a self-proclaimed form here.
15 km from the resort
Khatu Shyma Ji Temple: Another most sacred temple is located 45 km away from the resort. The main deity of the temple is Lord Krishna. This temple has its mention in the epic Mahabharata and has beautiful architecture with marble walls, mythological paintings, and ornate designs. The shutters of the sanctum sanctorum are beautifully covered with gold sheets. Pilgrims from around the world come here to experience a supreme divinity.
45 km from the resort

Rani Sati Temple: The largest temple of Rani Devi, who committed self-immolation, an act of valor in order to protect their dignity and pride. The temple is constructed from white marble and adorned with murals and paintings. The complex also has temples of Ganesha, Shiva, Thakur Ji, Hanuman, Sita, and of many other leading Hindu deities.
54 km from the resort
Harsh Nath Temple: If road trips don't bother you then a journey of few extra miles can lead you to this magnificence. This original Shiva temple was destroyed by Mughal ruler Aurangzeb but was rebuilt in 1718. The architecture of the temple truly depicts the skilled craftsmanship who did such intricate carvings on the pillars and the figurines. What stands now are the ruins of the temple and its shrine. Like all the Hindu temples this also has an eastward facing structure.
62 km from the resort
Read More