HOTEL AMENITIES

Indoor & outdoor games

Restaurant
Library
HOTEL INFORMATION
Drivers sleeping arrangement
ACCOMMODATIONS

Offers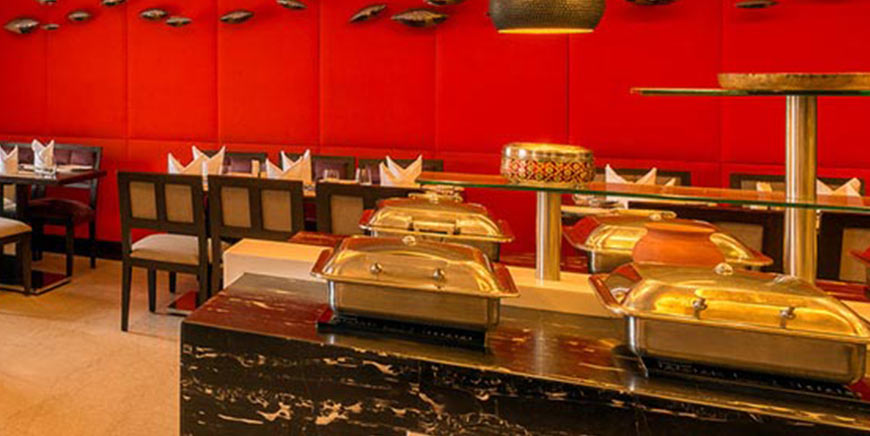 Verandah Restaurant
Goa
+91-8776467364
Overlooking the busy street corner, Verandah dishes out a mix of Goan, Indian and Continental cuisine, alcoholic and non-alcoholic beverages, and cocktails. Our popular dishes are Pork Sorpotel and SambarachiKodi and the Goan curries. For Dessert, we recommend the Portuguese Serra durra and Bebinca. This cute spot is perfect for sipping the farm brewed Feni.
India & Goan Cuisine

Dress Code - Casual

Timing - 24 hrs
Panjim Inn Conference Hall
WelcomHeritage Panjim Inn is equipped with an Epson projector, screen, whiteboard, flip charts, collar mike & wireless mike and can accommodate 45 people in T/U/Hollow Square Style, 42 in Classroom style, 60 in theatre style and 54 in crescent style (3/table). Our Gitanjali gallery fits the bill for business meets, Conferences, seminars, product launches, annual meets, etc. So if work with play is on your mind then, this colonial residence is just the hotel for you.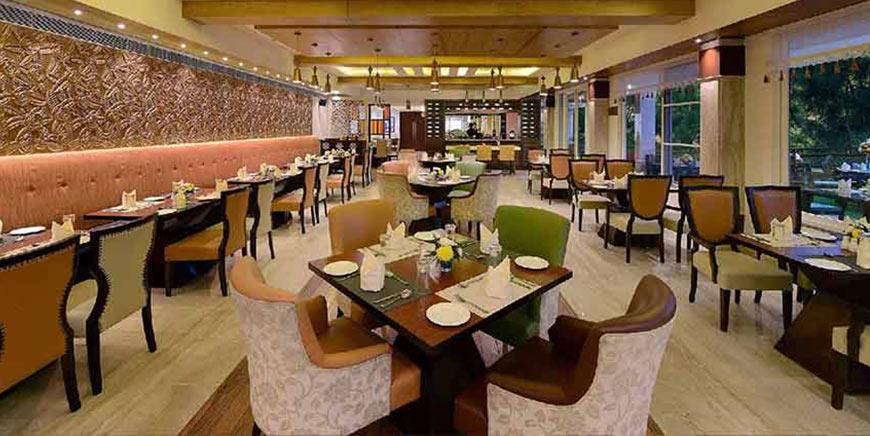 Cashew Plantation: One of the major horticulture crops of Goa is cashew. Grown for its fruits and sap, this crop is exported to major markets of the world. One can learn about the fruit and the famous Goan drink 'Feni' at the plantation farms of Goa. On the farm tour a detailed insight is shared about the cashew plants, planting, fruit harvesting, feni distillation, and nut processing at the orchard. All these activities and traditional cashew nut roasting can be fun if travelling with friends and family.
45 km from the hotel
Aguada Fort: Standing tall on the famous Goan beach Candolim, this 17th-century Portuguese fort was built as a watch guard against the Dutch and other invaders. This fort also has a lighthouse. It is large enough to cover the entire peninsula and used to be a grandstand for 100 cannons. It had a gigantic cistern which could store over 2,300,000 gallons of water. It was the great height and width of the fort that saved it from being conquered by invaders during the 450-year-long rule of the Portuguese empire in India. It is an ASI-protected Monument of National Importance in Goa.
15 km from the resort

Basilica Of Bom Jesus: It is a Roman Catholic Church and recognized by the UNESCO world heritage site. The basilica located in Old Goa holds the mortal remains of St. Francis Xavier and is a fine example of the baroque and Portuguese architecture in India. The saint was believed to have great healing powers and even after 400 years of burial, his remains are still in good condition. The main altar has a standing statue of St. Ignatius Loyola overlooking Baby Jesus. The Basilica also has a gallery depicting paintings and carvings from the Holy Bible.
10 km from the resort

Chapora Fort: Located in Bardez, Chapora Fort was built by the Muslim ruler Adil Shah called Shahpura was captured by many rulers including the Portuguese altering its name to Chapora. Known for its stunning views across the river and the greensward around, the spot is flocked with tourists all year round. Sitting at a prominent height, the fort garners hypnotizing views from all its directions, especially when the golden rays of the sun meet the shore creating a unique blend of hues all over the skyline. The best time to visit Chapora Fort is at the crack of the dawn or the twilight hours of the day.
20 km from the resort
Se Cathedral: This peaceful and serene cathedral was built in 1619 to establish the land-sliding triumph of Afonso Albuquerque over a Muslim infantry. The architecture of the cathedral is a rich amalgam of Tuscan and Corinthian styles. It took over 80 years to finish this grand piece and is now part of the World Heritage Site, Churches, and convents of Goa. Its sanctum sanctorum is dedicated to Catherine of Alexandria. It is known for its beautiful white facade, intricate wood and gilded carvings, paintings, chapels, and a large bell, known as "The Golden Bell", one of the best in the world.
10 km from the resort
Read More
Gallery