HOTEL AMENITIES
Wi-Fi facility

Swimming pool

Indoor & outdoor games

Restaurant
HOTEL INFORMATION
Wheelchair assistance : Yes
ACCOMMODATIONS

Offers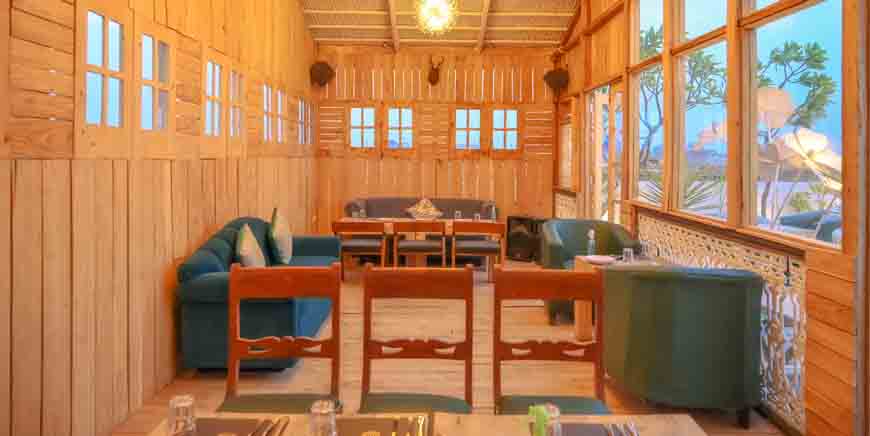 The Indian Rasoi
Amritsar
+91-75270-03221, +91-97793-04449
A multi-cuisine restaurant that can accommodate 40 people. Known for its authentic north Indian delicacies, mainly Mughlai, Avadhi, Punjabi Frontier, and other contemporaries like Chinese, Italian is perfect for a family to dine-in. The amazing experience of enjoying sumptuous meals while soaking up the real punjabiyat is truly an unmatched experience.
Multi-cuisine

All day dining
WelcomHeritage RanjitVilas has everything to plan your weddings, social events, and corporate meets. The multiple garden spaces and well equipped conferences rooms of the resort can cater to the needs of different requirements. With a total area of 4,700 sq. ft., the resort can be decked royally to tie the knot in punjabi style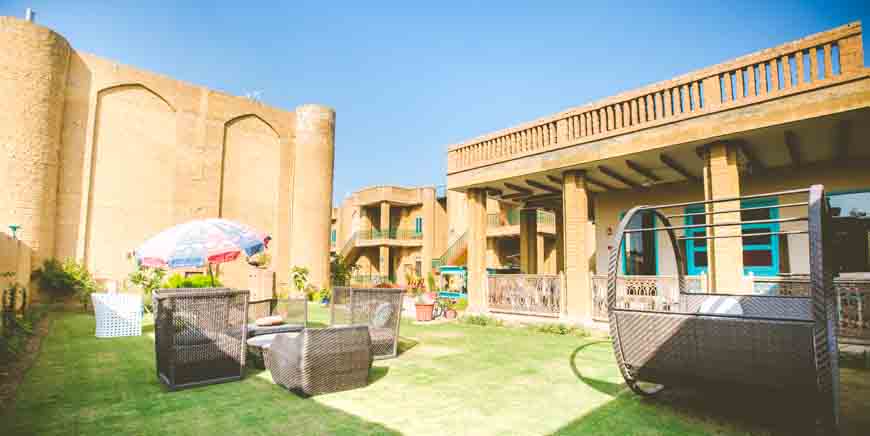 Golden Temple: Sri Harmandir Sahib, informally referred to as the "Golden Temple" was built in 1577 around a man-made pool. It is symbol of brotherhood and equality and is open for people from all walks of life. The sanctum is covered in gold foil and hence referred to as Golden Temple. The temple was a repeat target of the persecution from the Mughal and Afghani invaders yet its spirit of the Sikh community kept rebuilding it with an unadulterated ideology of serving humanity. The Gurudwara complex also has a tower clock, museum and organizes a "langar seva". This shrine of India is one of the most visited places in the world.
13 km from the resort
Wagah border: India - Pakistan international border is known as Wagah border. At the time of partition, migrants used this border to travel to Pakistan from India. Since 1959, both the countries have been conducting the lowering of the flags ceremony here as a daily ritual.The army post of both the nations does the change of guard with handshakes and impressive drills. One should definitely see the Wagah border ceremony of lowering flags and military parades of rapid movements.
17 km from the resort
Jallianwala Bagh: Jallianwala Bagh known for the massacre that happened against the civilians at the festival of Baisakhi on 13th April 1919. The site is now a memorial designed by the American architect Benjamin Polk. The bullet marks still remain on the walls and adjoining buildings of the park. It also has a well into which many people drowned to save from the gunfire. Today, people visit this Bagh to pay homage to the ones who lost their lives in this massacre.
14 km from the resort
Durgiana Temple: Even though it's a Hindu pilgrimage, its architecture is very similar to the Golden Temple. This temple is devoted to Goddess Durga and has gained a lot of popularity in recent years because of its history. It is believed to have been there since the 16th century and legend has it that heirs of Lord Rama bound Lord Hanuman to a tree and the same tree is still present at the courtyard of the temple. The temple is also called the Silver Temple because of the silver door carvings.
12 km from the resort
Valmiki Tirath Sthal : Dedicated to Maharishi Valmiki, this temple panorama complex is another popular tourist attractions of Amritsar. This temple was once sage Maharishi Valmiki's abode. It is believed that the temple dates back to the Ramayana age and is popularly known as Sita's refuge after being abandoned by Lord Rama. She gave birth to Lord Ram's twin sons Lava-Kusha here. Today, we can see an 8ft tall, gold-plated seated statue of the sage. It's a beautiful temple with a lake around it. The temple is all lit up with golden shimmering lights in the night offering a spectacular sight.
15 km from the resort
Read More
Gallery

Contact Us

WELCOMHERITAGE RANJIT VILAS
Palm Grove, Pearl Lane, Airport Road, Amritsar, Punjab-143001, India
+91-75270-03221, +91-97793-04449
holidays@welcomheritagehotels.in
By Air
Distance from Sri Guru Ramdas International Aiport - 4 km
By Train
Distance from Amritsar Junction - 8 km
By Road
Distance from Delhi - 453 km / 7 hours
Distance from Chandigarh - 239 km / 4 hours